Vidya Rao
Vidya Rao is one of the leading performers of the delicate style of thumri-dadra singing. She studied khayal under the late Prof. B.N.Datta and thereafter under Pandit Mani Prasad of the Kirana gharana. Her intensive training in thumri as the closest disciple of the late Smt Naina Devi, and subsequently under Smt Shanti Hiranand has helped her imbibe the nuances of Banaras and Lucknow thumri gayaki respectively. Her repertoire includes thumri, dadra, and the allied forms of kajri, chaiti, hori etc and also ghazal and bhajan.
Vidya Rao has performed at national and international forums to appreciative audiences. As a teacher, she trains individual students, and has been Visiting Professor at the School of Arts and Aesthetics, Jawaharlal Nehru University, Delhi, and also Visiting Fellow at the Centre for Advanced Study, Jadavpur University, Kolkata.
She is a board member of Siddhartha's Intent India. She is extensively involved in leading courses in classical Indian music and poetry, along with structuring programs for Deer Park Institute.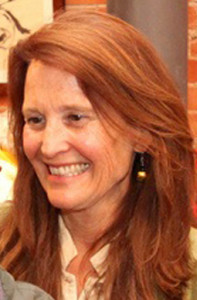 Marlow Brooks
Marlow Brooks is a calligrapher, painter and acupuncture practitioner. She has studied oriental calligraphy for 22 years, training with Yoneko Mizushima, Kobun Ottogawa Roshi and others. She teaches calligraphy and contamplative psychology at Naropa University in Boulder, Colorado. Marlow also maintains a private healing practice and teaches workshops and yearlong apprenticeships in five-element healing and plant spirit medicine. She became a student of Chˆgyam Trungpa Rinpoche in 1975 while attending the Naropa Institute.
Her work has appeared since 1987 in solo exhibitions in Canada and the United States and she has also shown in major exhibitions with Kobun Ottagawa Roshi and Shibata Sensei, the Imperial Bowmaker of Japan.
Marlow honours traditional oriental calligraphy as a strong practice of being "on the spot" with her entire body, mind and spirit, and enjoys blending this ancient art with her love of colour and painting.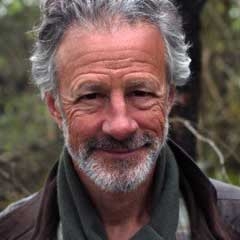 Andrew Schelling
Andrew Schelling is a poet, Zen practitioner and wilderness advocate. He is the author or editor of sixteen books and numerous chapbooks. He teaches poetry and Sanskrit at Naropa University in Boulder, Colorado, and is a founding member of the arts faculty at Deer Park Institute.
Andrew is a preeminent translator into English of Indiaís early poetry from Sanskrit and related vernaculars. His first book of translations, 'Dropping the Bow: Poems from Ancient India' received the Academy of American Poets translation award in 1991, the first volume of Asian poetry to receive that prestigious award. His own poetry is notable for its engagement with natural history, bioregional studies and watershed issues.
Andrew lived in Northern California for most of the 1970s and ë80s, active with poets in the Bay Area, where he co-edited one of the periodís defining publications, the poetics journal 'Jimmy & Lucyís House of K.' He moved to Coloradoís Front Range in 1990 to join the faculty of The Jack Kerouac School of Disembodied Poetics at Naropa University. Other recent titles of his include a collection of essays, 'Wild Form, Savage Grammar', 'The Wisdom Anthology of North American Buddhist Poetry', and 'Tea Shack Interior: New & Selected Poetry'. He is a student of Dzongsar Khyentse Rinpoche.