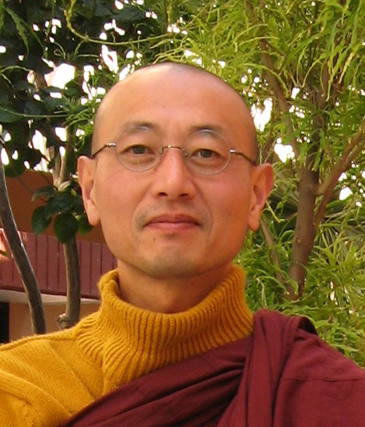 Venerable Aggacitta
Ven. Aggacitta is a Japanese monk ordained in the Theravadan tradition. After taking bhikkhu ordination in Burma in 2000, he spent 9 months in Burma followed by four and a half years in Sri Lanka studying and practicing meditation. Since 2006, he has been studying Tibetan Buddhism in India under the guidance of Dzongsar Khyentse Rinpoche.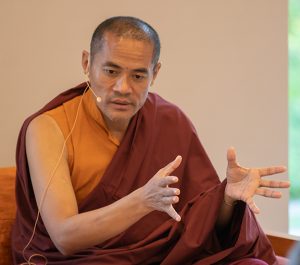 Venerable Sonam Phuntsok
Sonam Phuntsok is one of Dzongsar Khyentse Rinpoche's senior monks. He was trained at Dzongsar Institute in classical Buddhist philosophy, and also completed a 3-year meditation retreat in Bhutan. He is currently engaged in translation projects under Dzongsar Khyentse Rinpoche.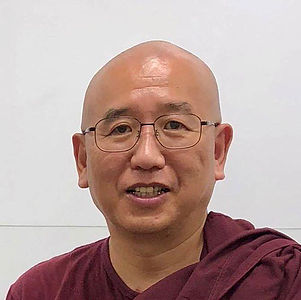 Venerable Sudhammacara
Venerable Sudhammacara (Ippo Ryodo) was ordained in the Japanese Soto Zen tradition in 1983, under Kosho Uchiyama Roshi. He practiced and taught zazen meditation for more than 18 years, including several years spent teaching at Valley Zendo in Massachusetts, USA.
In 2001, he took Theravadan bhikku ordination in the Burmese forest monk tradition, and trained in shamatha (calm abiding) and vipassana (insight) meditation in Burma and Sri Lanka. Since 2006, he has also been studying Tibetan Buddhism under Trulshik Rinpoche and Dzongsar Khyentse Rinpoche. On Khyentse Rinpoche's invitation, Ven. Sudhammacara has been a regular visiting teacher at Deer Park since 2007. Most of the year, he lives in Kamakura, Japan, where he teaches meditation at his centre Ippo-an (One Dharma Hermitage).
Melitis Kwong
Melitis Kwong was born in Hong Kong and has lived most of her life in Canada and the US. She is a California State certificated acupuncturist and massage practitioner. Melitis met Dzongsar Khyentse Rinpoche in 1985 and has been studying and practicing under his guidance since then. She has completed a 3-year traditional Buddhist retreat in Dordogne, France, and was manager at the Sea to Sky Retreat Center in Canada for 6 years. Melitis has been authorized as a Dharma instructor by Dzongsar Khyentse Rinpoche.