COMMUNITY SUPPORT GROUP VOLUNTEER PROFILES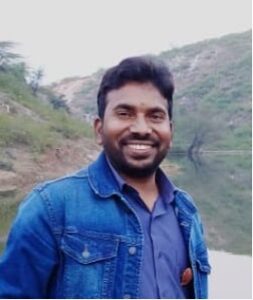 Pravin Shakya
Pravin currently is the Administration & Students Co-ordinator and is
the first point of contact as the co-ordinator for the Community
Support Group (CSG). To support H.E. Dzongsar Khyentse Rinpoche's
vast vision, Pravin has been working at Deer Park Institute since 2008.
He also serves as an executive member of the Khyentse Foundation –
India Programme Committee.
Pravin was nominated by Deer Park Institute to work in Cambodia for
one year with the Khmer Youth Association (KYA) as part of the 'Youth
Exchange for Peace and Social Innovation' exchange program. This
exchange program was facilitated by the International Network of
Engaged Buddhism (INEB-Thailand) and Fredkorpset Norway.
Pravin is working actively towards the education of future generations of Indian Buddhist monks. With
his encouragement, several young monks are studying at Dzongsar Khyentse Rinpoche's Dzongsar
Kanishka School, Yongey Mingyur Rinpoche's Tergar Monastery in Bodhgaya, and Master Hsing Yun's
Fo Guang Shan Center. Pravin also serves as a Director for Buddha Catu Parisa Foundation.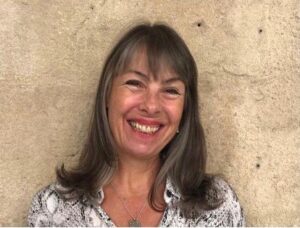 Nikki Keefe
Nikki is a registered nurse with over 40 years
experience in the UK, Australia, and India. She
specializes particularly in sexual health, women's
health, drug and alcohol, education and
infectious disease. Nikki creates a safe space
using a compassionate, non-violent
communication style for people to explore and
address personal issues.
Nikki was born in the UK and has spent a large
part of her life living in Australia and India. Nikki
has been living in Bir on and off since 2005 and
has a long association with Deer Park and
Dzongsar Khyentse Choki Lodro Institutes, providing health care and education to the resident monks
over the years.
Nikki first met and started studying with Dzongsar Khyentse Rinpoche in 1997 and is an active
committee member of Siddhartha's Intent Australia. One of her roles is to help organize the teaching
programs and retreats conducted there and provide organizational and personal support for the staff,
instructors, and participants/retreatants as and when required.
Pallavi Deshmukh
Pallavi is an ex-Marketing Communications/Public Relations professional
having worked for 14 years in PR Agencies and Corporates. In 2018, she
quit her job and took the leap into the world of Creative Arts Therapy, and professionally trained in different modalities. Currently, Pallavi is a
Creative Arts Therapy practitioner conducting workshops for groups and
holding one-on-one sessions. In her practice, the key approaches she
uses are Person-centred, Mindfulness, and Buddhist philosophy. She is a
strong advocate of the expressive arts as an effective and creative
medium in therapy for mental health and well-being.
Her professional qualifications include: Diploma in Dance/Movement
Therapy (offered in collaboration with Pune University, Creative
Movement Therapy Association in India and Artsphere); Certification in
Foundation of Therapeutic Value of Visual Arts; Certification in
Psychodrama 101 (online, SMART Bengaluru); Certification in Theatre of
the Oppressed (Level 1, Centre for Community Dialogue and Change);
Certification in Digi-Akshara (month-long training programme for
creating and facilitating e-learning spaces for people working with children with learning and special
needs). She is currently pursuing the 2-year Advanced PG Diploma program in Mindfulness-based
Psychotherapy from Just Being Center, Pune accredited by TISS (Mumbai). Besides, Pallavi has been
studying Buddhist philosophy since 2018 under the guidance and tutelage of senior practitioners and
Buddhist scholars, after having met her teacher, Dzongsar Khyentse Rinpoche, in the same year.
Since 2019, Pallavi has worked with various populations across age groups (5 years to 80+ years) and
settings including NGOs, old age homes, community centers, and semi-residential schools. She has also
worked with differently-abled children facilitating arts-based interventions virtually for their holistic
development and growth. During COVID, she led online workshops for academic and wellness centers,
for cancer patients and caregivers, and children on the autism spectrum. She also held a series of
creative/expressive arts workshops in different formats of duration at Deer Park Institute.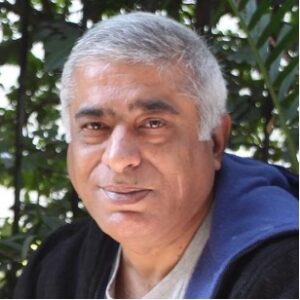 Samir
For two plus decades, Samir has actively engaged with 12-step
recovery groups across locations. These are structured, not-
for-profit programs designed to offer recovery from alcohol
and substance abuse, dependency problems or behavioural
addictions. Established on a self-help, community support
format, the recovery program helps build a sense of identity
and self-worth, encourages social inclusion and building
supportive relationships – thereby offering hope and a new
way to live.
Samir has been resident in Bir for the past five years, having
exited the big city life. In a past avatar, he has worked with
commercial organizations and subsequently as an
entrepreneur offering graphic design and corporate
communication services. In the present, Samir prefers to pursue his interests – the design of interior
spaces, photography, cooking etc. and the ongoing quest to seek the true meaning of life.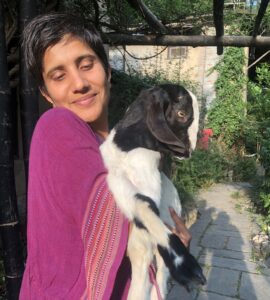 Tejal
Tejal feels passionately that all people should have access
to the knowledge and methods that can lead to the most
profound healing of their bodies, hearts and minds. For
this, she feels called to integrate the best of western
psychotherapeutic modalities with Buddhist psychology,
philosophy and practice, as well as creative expressive arts
and natural building/farming. Tejal draws deep satisfaction
from supporting people find and follow the voice of their
heart and particularly enjoys working with youth, women
and non-binary folks.
From her mid-teens to late 20's, Tejal was involved in the
autonomous feminist and LGBTQ+ movements in India,
during which time, she organised many cultural events, did legal advocacy and peer counselling.
Alongside, she practiced as a contemporary visual artist exhibiting in museums, galleries and film
festivals worldwide. Since 2017, she has been formally studying Nalanda Buddhist philosophy at Tibet
House, New Delhi and recently finished her Certification in Contemplative Psychotherapy from the
Nalanda Institute of Contemplative Science (San Francisco). As part of her continuing education, she
is also training in Non-violent & Authentic Communication. With the onset of Covid pandemic and in
order to serve people's well-being, Tejal founded the project, AS IT IS in 2020
(https://www.asitis.org.in). She is an avid gardener who loves listening to nirgun bhajans.