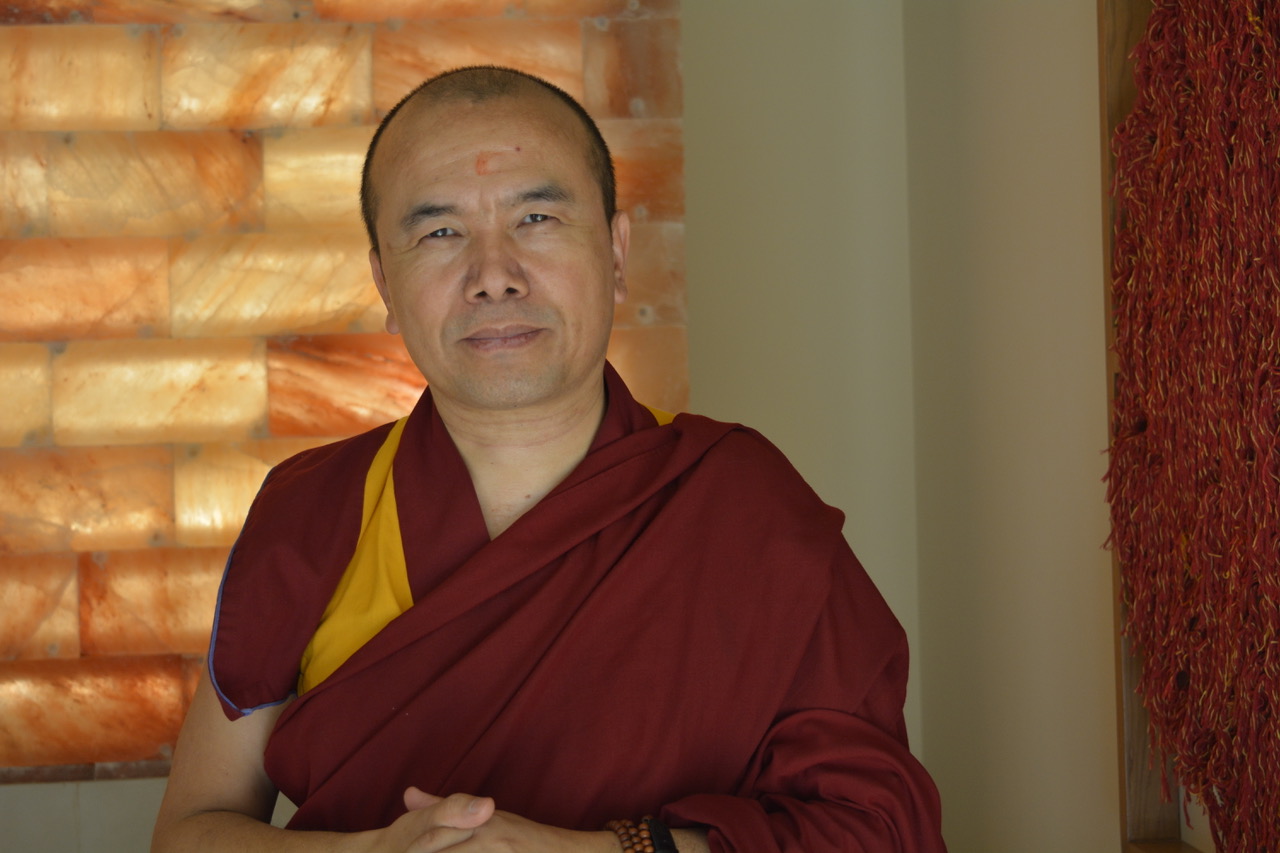 Arya Nagarjuna's Sixty Stanzas of Reasoning on the Wisdom of Emptiness for the Ultimate Mental Wellbeing led by Ven. Geshe Dorji Damdul
Sixty Reasons on Emptiness By Arya Nagarjuna – For Ascertaining the Immediate and Long-Term Purpose of Life
Arya Nagarjuna – arguably the greatest Buddhist Philosopher in India produced after the Buddha himself and whose appearance was prophesied by Him – commented extensively on the wisdom of ultimate reality as originally taught by the Buddha Shakyamuni, to lay bare its subtlest meaning. The Buddha taught the wisdom of emptiness for the express purpose of liberating all beings from the incessant miseries of samsara. Sixty Reasons on Emptiness is one of these legacies of Arya Nagarjuna, where he succinctly explains emptiness in all its profundity and glory, with numerous facets and nuances. This Study Retreat will systematically guide participants on the sophisticated, yet accessible, mechanisms by which all beings' immediate pains and, more importantly, long-term miseries, are removed by bringing about cognitive transformation using the wisdom of emptiness.
Ven Geshe Dorji Damdul is presently Director at Tibet House, New Delhi, Cultural Centre of His Holiness the Dalai Lama. In 1988, Geshe Dorji Damdul joined the Institute of Buddhist Dialectics, Dharamsala for formal studies in Buddhist logic, philosophy and epistemology. After 15 years of study in Buddhist philosophy he finished his Geshe Lharampa Degree (Ph.D.) in 2002 from Drepung Loseling Monastic University. He joined Gyudmed Tantric College for a year for Tantric studies.
He is appointed as the official translator to H.H. the Dalai Lama since 2005. He has been serving as the interpreter for H.H. the Dalai Lama for so many years and at the same time involved in doing written translations of many texts from Tibetan into English such as Arya Nagarjuna's "Mulamadyamikakarika" (Fundamental Wisdom of the Middle Way), Acharya Shantideva's "Bodhicaryavatara" (Wisdom Chapter).
He was appointed as the Director of Tibet House, Cultural Center of H.H. the Dalai Lama, New Delhi in March 2011.
While assigned with the responsibility of the Directorship of Tibet House, the Cultural Centre of H.H. the Dalai Lama, New Delhi, India, he also gives regular lectures in Tibet House and many other places like Universities and Institutes. He also travels widely within India and abroad, like Mumbai, USA, U.K., and Singapore to teach Buddhist philosophy, psychology, logic, and practice.