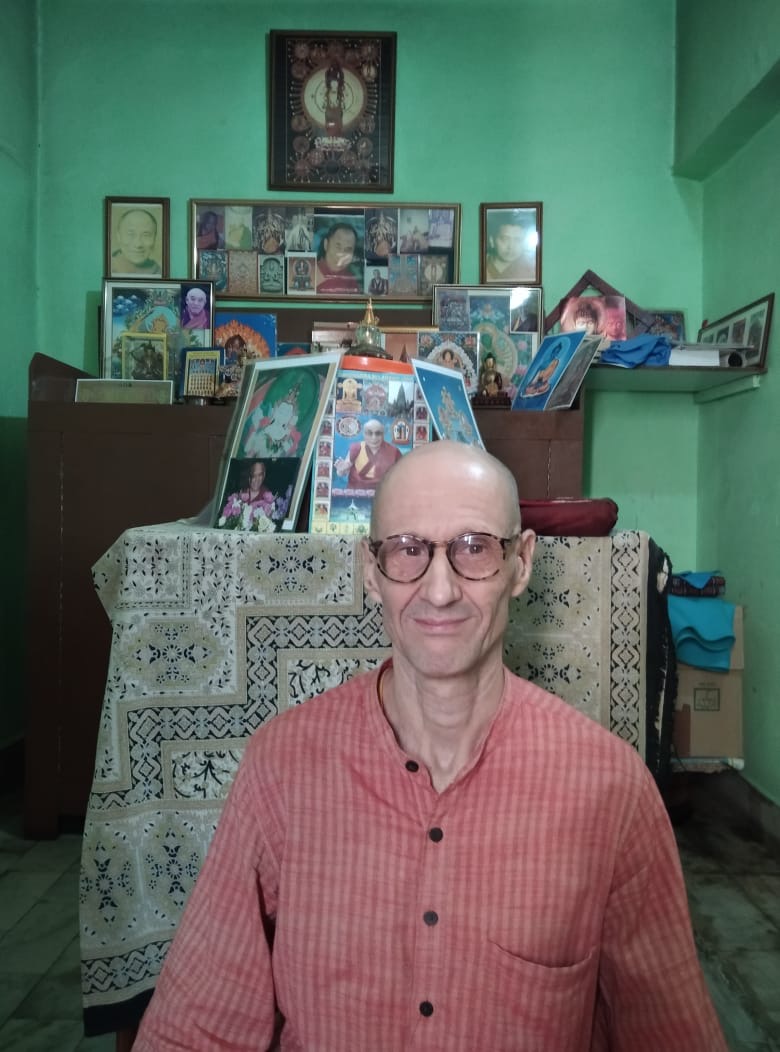 "Celebrating the Warrior's Journey. The Seeding and Flowering of the Genuine Heart of Sadness" -A Buddhist retreat with Kabir Saxena
The whole world and its inhabitants are passing through chall even gut-wrenching times. How might we best navigate our fears and self-concern together with our partially buried natural inclination to also reach out to others?
It is said that true Warriors are not slayers of beings, but completely open and genuine people, rooted in the spacious present, whose sad and tender-heartedness enables them to renounce personal territory and work with and for others with delight.
Could we be like that?
To find out, let's explore together through talks, poetry, reflections, meditations and discussions some principles, (among others), such as:
 synchronizing mind and body, the cocoon, renunciation, trust, letting go and discovering the sacred in our lives based on the life-enhancing and marvellous good news of Basic Goodness.
Sumati, (Kabir Saxena), is Programme Coordinator at Tushita Mahayana Meditation Centre in New Delhi, has been a student of Lama Zopa Rinpoche since the early 1980s and also deeply respects Dzongsar Rinpoche and his vast vision since meeting Rinpoche in the early years of this century.
"Kabir Saxena has adorned many avatars in his study and practise of Buddhdharma over 40 years, also Ven Sumati for 20 years. He is amongst Indians, a foremost disciple of the Indo Tibetan Buddhist tradition, along with his journey exploring the thought and works of Gandhi ji, Tagore, Krishnamurti and Sri Aurobindo"  Prashant, Deer Park Inst. 
Dates:
13th Nov (Friday) to 17th Nov (Tuesday)
This retreat will have guided sessions of meditation, enquiry and discussion. It's intensive in nature. 
Limited seats. To register please email
Deer Park Institute
Bir, District Kangra
H.P
India