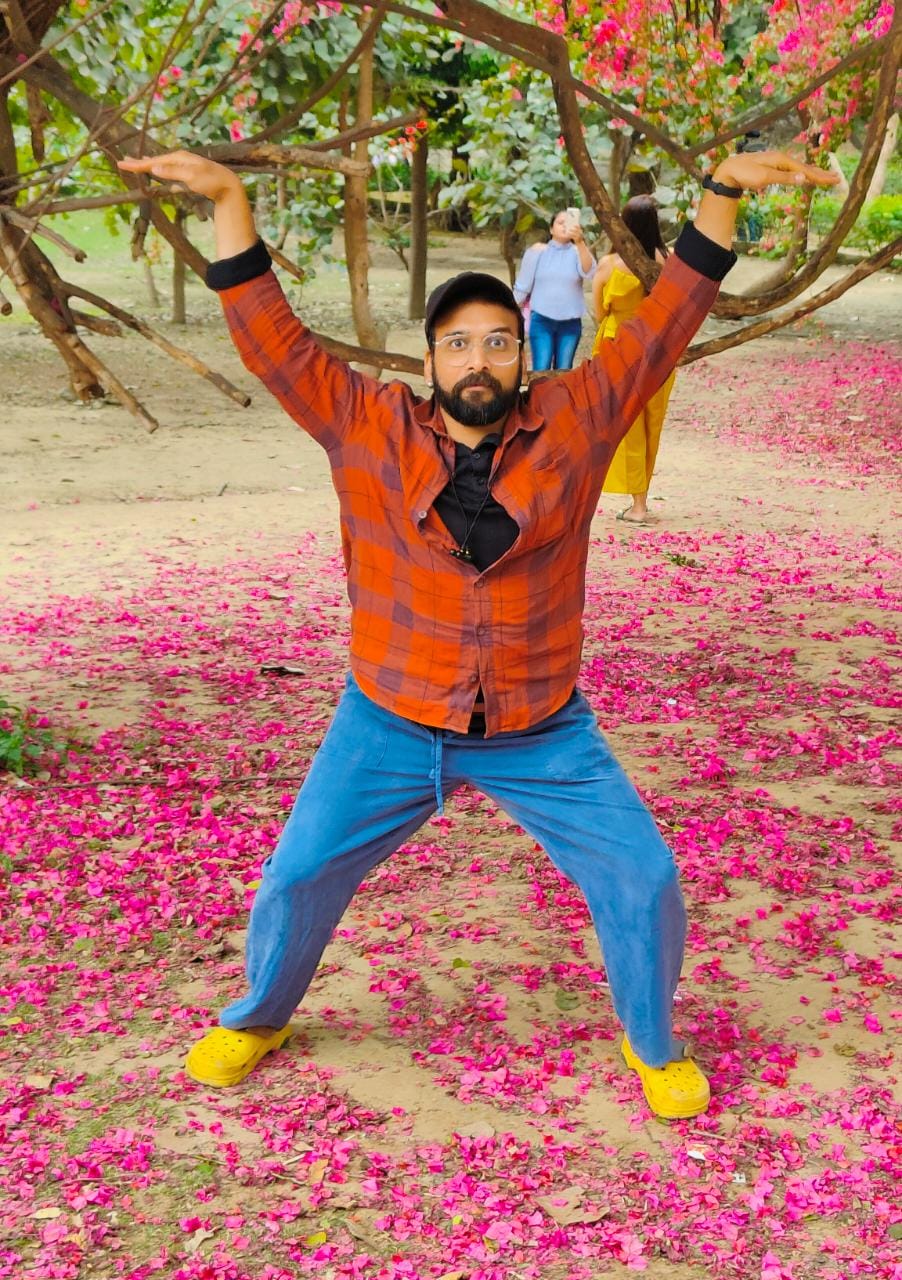 "Radiant laughter of connected hearts" – A comedy improvisation theatre workshop Led by Mrinal Gautam
What is Improv theatre?
Improvisation, or Improv, is a form of live theatre in which the plot, characters and dialogue of a game, scene or story are made up in the moment. Often, improvisers will take a suggestion from the audience, or draw on some other source of inspiration to get started.
About the workshop:
Art of Joy
There are some parts of life that require your serious attention, but you have to learn to have fun. Don't neglect things that bring you joy or make you laugh. Besides the health benefits to your physical body, your emotional and mental bodies reap huge rewards from the art of joy.
This workshop is intended to bring out the joyful parts of us through playing games and experiencing new perspectives.
Takeaways from the workshop:
– Accepting Other People's Ideas (Yes, and…)
– Fully Committing to Whatever You Decide to Do
– Look at Failure as a Way of Learning
– Be Comfortable with the Uncomfortable Through Repetition
– Don't Take Yourself Too Seriously
– Sometimes it's Better to Go with the Flow Instead of Trying to Plan Everything
– Everyone Brings Something Unique to the Table
Skills you will learn through play:
– Learning to live in the present
– Listening
– Teamwork and uplifting others
– Treating mistakes as "gifts"
– Commitment
– Spontaneity
Who is this workshop for?
Improv is for everyone. Childrens are natural improvisers, so this workshop is open for anyone above the age of 15 years.
About the facilitator
Mrinal is a metal lighting and installation artist. He is trained as a designer and is particularly interested in the relation between meditative practices and creative processes. Deep experiential curiosity about human behaviors and his own fears introduced him to Improv theatre around 5 years back. He has been practicing it as a student and a facilitator since then. He is passionately interested in "transformative improv" based on emotional intelligence and flow.
Dates: 23, 24, 25, 26, and 27 August 2023.
Registration Amount: 1000rs
Maximum number of participants – 14
For registrations email: gmrinalg@gmail.com