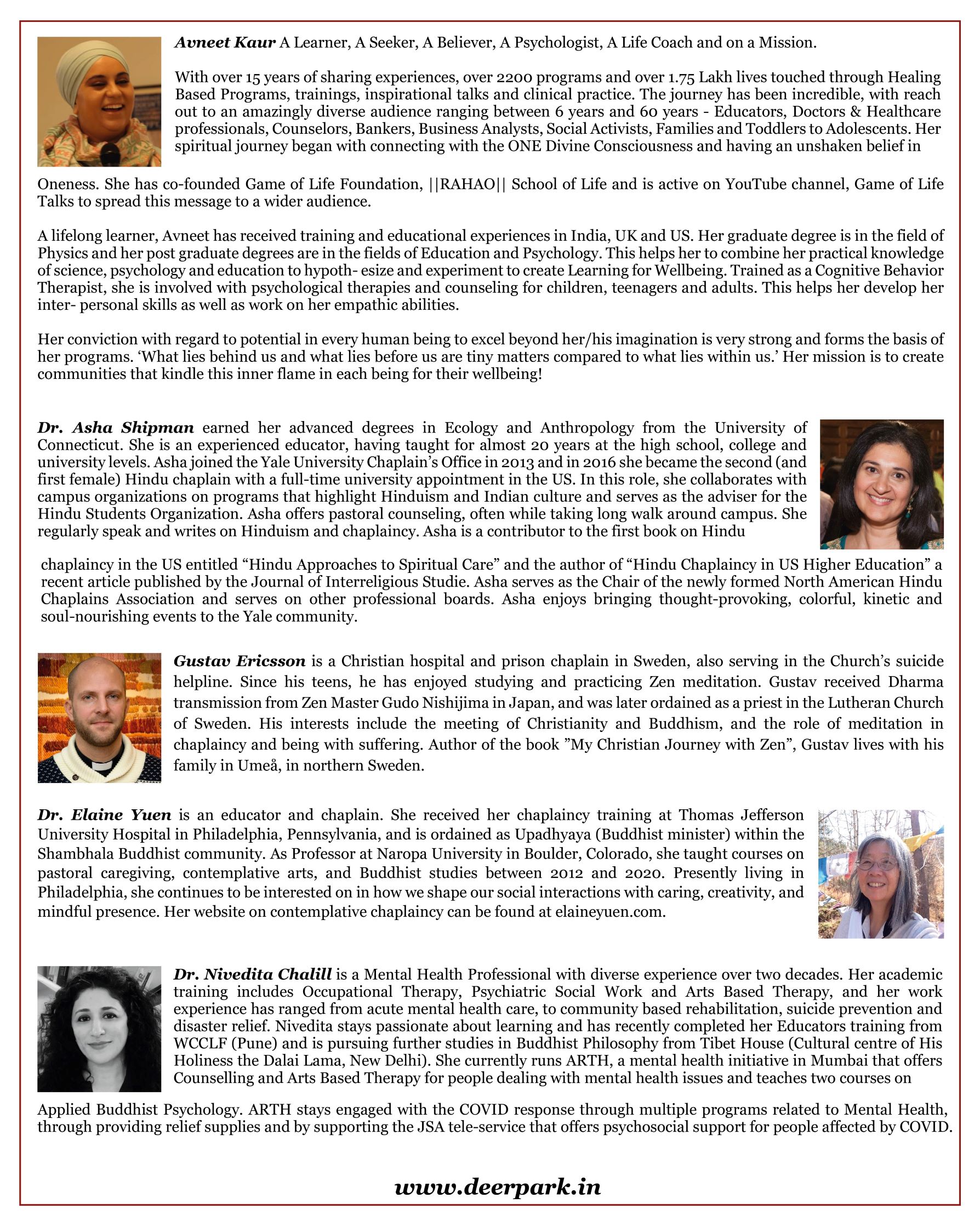 "Spiritual practices during a crisis"
Deer Park Institute presents a much-needed webinar for these times
"Spiritual practices during a crisis"
With leading chaplains and caregivers from the rich traditions of Buddhism, Hinduism, Christianity, and Sikhism.
Led by Dr. Elaine Yuen (Naropa Univ. USA)
Dr. Asha C. Shipman (Yale Univ. USA)
Gustav Ericsson (Chap. Prison and Hospital, Sweden),
Dr. Nivedita Chalill (ARTH, Mumbai) &
Avneet Kaur (||RAHAO|| School of Life, India)
6th June, Sunday (7 – 9 pm IST)
The webinar took place on zoom on 6th June, attached is the video recording.