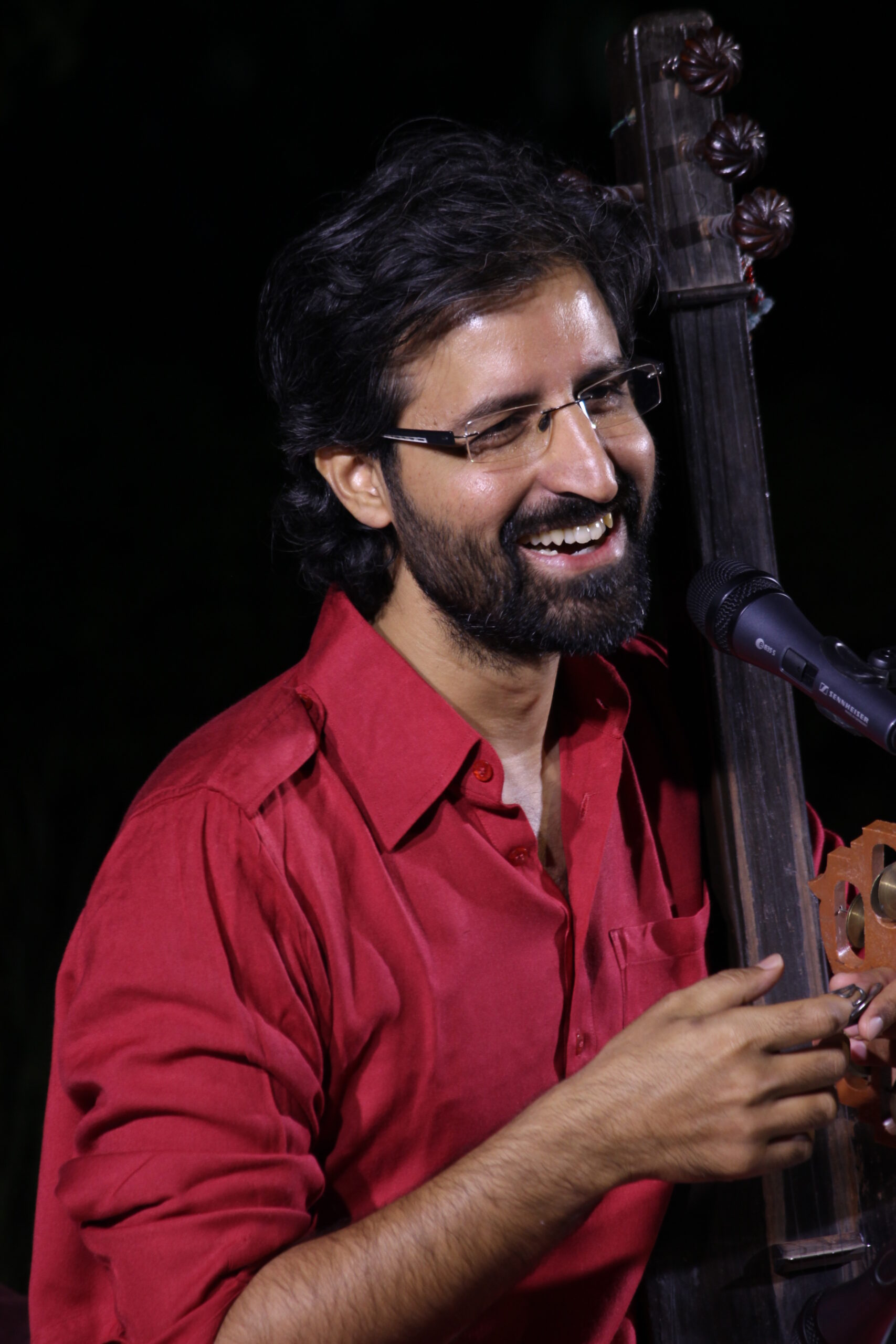 Suno Saadho! An immersive listening and singing workshop led by Vipul Rikhi
Suno Saadho!
An immersive listening and singing workshop led by Vipul Rikhi
around the songs, poetry, and ideas of Kabir and other Bhakti/Sufi poets
This workshop is a deep-dive into the world and music of mystic poets such as Kabir, Gorakh, Meera and others, exploring their core ideas through songs, stories, poetry, conversations, and reflective exercises.
Vipul leads the participants into a deep immersion into the worldview of the mystics, and their understanding of the immensely relevant themes of love and longing, sleep and awakening, simplicity and freedom, wisdom in the body, and impermanence and death.
Songs and poems around these themes will be shared and participants will have an opportunity to absorb and exchange. Participants will have the opportunity to learn a few folk songs of Kabir, in order to sing them together and experience the power of song in the body. There will be some reflective exercises to go deeper into what is described in the poetry. No prior experience of music or singing is necessary.
Vipul Rikhi is a singer, poet, storyteller, writer and translator, immersed in the oral traditions of Kabir and other Bhakti and Sufi poets for over a decade. He is the author of several books of poetry, fiction and translation, most recently One Palace, A Thousand Doorways. 
His work with the Kabir Project has involved writing, translations, research, curations and the creation of a vast digital archive called 'Ajab Shahar'. 
He sings mystic poetry in the folk music traditions and performs widely.