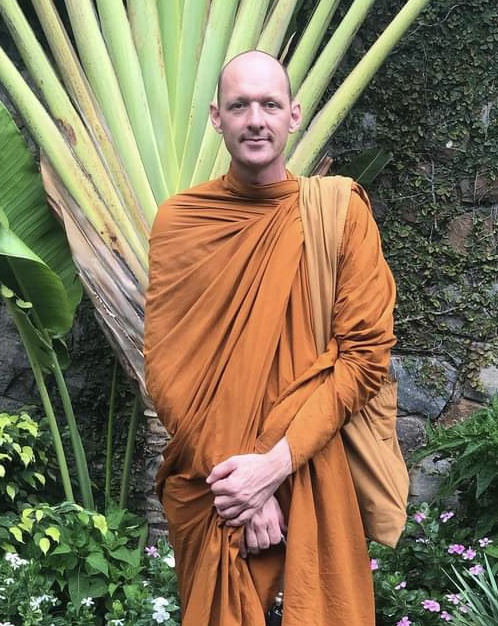 The Noble Eightfold Path. Understanding and developing the Path factors. led by Ajahn Jivako
This retreat will be an opportunity to practice and understand the fourth Noble Truth, the Noble Eightfold Path, and how it ties into the Four Noble Truths taught by the Buddha. The retreat will cover the various aspects of the Path and how we put them into practice in our daily lives. Through the week there will be some talks and reflections on the cultivation of the three aspects of the path, namely Sila (ethics), Samadhi (meditation), and Pañña (wisdom). There will be guided meditations, periods of sitting and walking meditation, time and space for personal practice, and daily opportunities to ask questions to the Ajahn. The retreat will be done in the spirit of noble silence, allowing the space to be quiet and conducive for a period of practice and reflection. This period will not be of an academic or scholastic style, there won't be reading assignments or study guides.
About Teacher 
Ajahn Jivako is an American monk ordained within the Thai forest tradition of Ajahn Chah in 2006 at Wat Pah Pong. He began his monastic training in Thailand at Wat Pah Nanachat (the International monastery associated with Ajahn Chah) and lived in this community for 6 years.  Over his monastic career, he has spent time with many teachers, both Thai and Western and has traveled and lived in various monasteries around the world. He has spent time in Thailand, Australia, the US, Canada and is now currently living in India helping to start a branch monastery of WPN.  Ajahn Jivako has spent time with various teachers and finds much inspiration and connection with the teachings of Luang Por Sumedho, the senior Western disciple of Ajahn Chah.
Retreat Schedule.
5:00 – 6:30   Morning session. Brief chanting and a period of meditation.
6:30- 8:00 Breakfast, personal time
8:00-9:30 Reflections and guided meditation
9:30-11:00 Sitting and walking meditation
11:00-1:00 Meal offering, lunch, and rest
1:00-2:00 Guided meditation and reflections
2:00-3:30 Sitting and walking meditation
3:30-5:00 Q&A, discussion
5:00-6:30 Tea, (optional light dinner) and rest
6:30-8:00 Evening session. Brief chanting and a period of mediation.
8:00 – … Personal time for practice and rest.