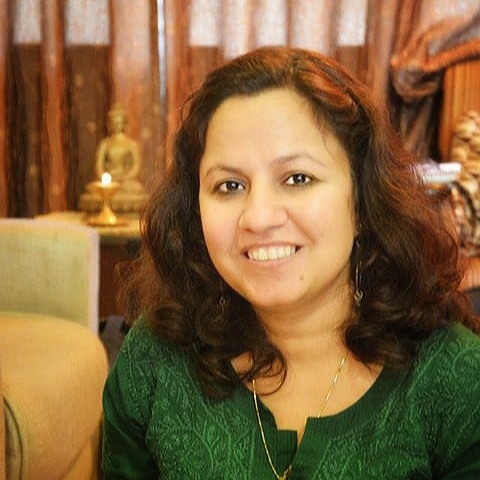 THE RAINBOW BRIDGE : Chakra Balancing workshop
Chakras are spinning wheels of energy along with our subtle bodies.
The Chakra system emerges from the Yoga Upanishads and Tantric Philosophy.
There are seven major chakras, each having a distinct colour of the Rainbow.
The Rainbow Bridge is a creative workshop designed to tune in to our own energy field and learn about the various aspects of each of the seven chakras.
The workshop includes:
Introduction to the seven major chakras.
Identifying well functioning, hyperactive and passive chakras.
Painting as a Tool for Reflection
Rainbow Story and Improvised drama
Guided Chakra balancing meditation and expressing through Dance.
The Rainbow Bridge is a glimpse into the vibrant, colourful, ever-evolving energetic pathway… for the adventurer within.
Let's together take a step into crossing over to the Realm of Spiritual Wholeness
Facilitator : Dipika Mukhija
Dipika Mukhija is a dentist by destiny and an artist by aptitude. She has a diploma in Art-based therapy from WCCLF Pune and has studied Fine Arts at DCA, Delhi, and Vienna Institute of Visionary Art, Austria. She has conducted art-based workshops in institutes like Anupam Kher Foundation, Mirambika, and spiritual retreats. Creating visions and verses is her passion. Her soul purpose is to hold space for children and adults to find their own inner Healing, Joy, and Self through Art