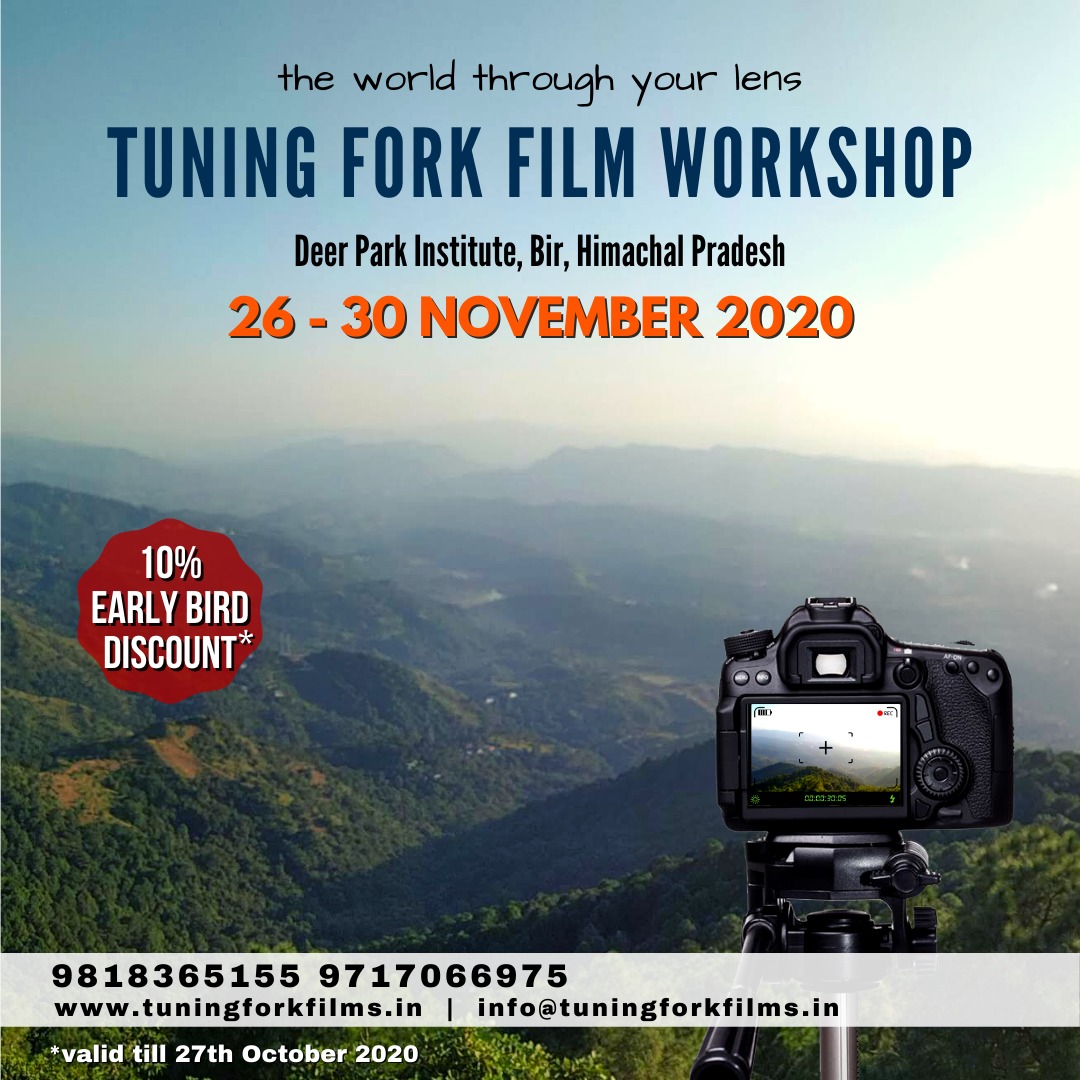 TUNING FORK FILM WORKSHOP (POSTPONED)
Tuning Fork Film Workshops are about learning to make films from scratch, understanding the fundamentals of filmmaking, learning to script, shoot & edit. At the core, it is expressing oneself freely through films. The diverse range of participants across different ages, backgrounds & nationalities, converts the workshop into a melting pot of ideas, stories & experiences. The workshop culminates with the MAKING OF YOUR OWN FILM.
WORKSHOP CONTENT:
APPRECIATE FILM
Learn how to 'read' films, watch FICTION, DOCUS, SHORTS, ADs. Explore the role of sound & music & discuss what makes the film such a powerful medium.
UNDERSTANDING CAMERAS
Understand the fundamentals of cameras (DSLRs &handycams), visual composition & aesthetics. Engage in creatively visualizing your ideas, shoot high-quality videos in different shoot settings, and get that perfect shot you always wanted.
EDIT ON PRO SOFTWARE
Learn to edit on Pro Software (FCP & Premiere Pro), figure out digital workflows, work around color, motion, and music and decode digital film technology.
WHO CAN ATTEND:
If you want to express yourself visually, are keen to showcase your work, develop a visual language, or even to polish your existing filmmaking skills – this workshop is just for you.
No prior filmmaking experience necessary.
WHERE – Deer Park Institute:
This is a residential workshop at the scenic HIMALAYAN FILM SCHOOL,
Deer Park Institute, Bir, KangraDistt.,
Himachal Pradesh.
FOR WORKSHOP FEE DETAILS AND REGISTRATIONS:
ShreyaKakria: 9717066975,
PulkitaParsai: 9818365155
Email: info@tuningforkfilms.in
FB: Tuning Fork Film Workshops
Website: www.tuningforkfllms.in