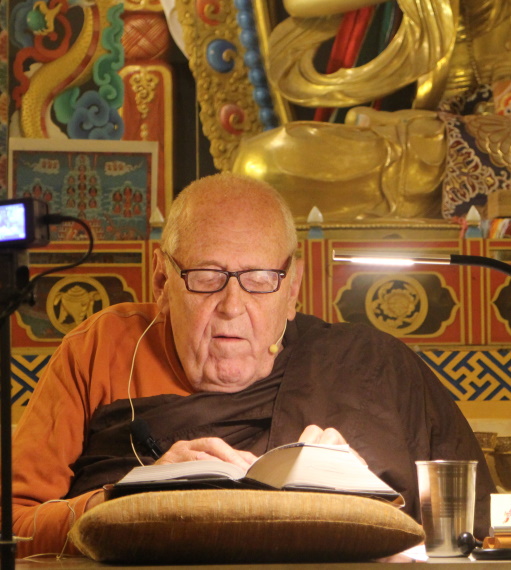 Ven Vimalaramsi – Tranquil Wisdom Insight Meditation Retreat
Retreat write-up
The Buddha taught an 'easy to understand' practice that was comfortable, light and fun to learn. It leads you down the noble path to understanding the true teaching.
This teaching has both "Samatha" (Tranquility) and "Vipassana" (Insight) weaved into the practice. Lay people can practice their antidote for suffering to manage the challenges
they face in today's world. By changing our minds, we change our life.
Bhante Vimalaramsi takes you on a journey to experience a way out of much of the suffering you face today. Come and listen to a gentle voice read from the Buddha's own words. Begin to see what Buddha Gotama experienced in his own meditation and why he said, "We are the happy ones!". Learn about the Buddha's measure for your own successful meditation. Reclaim your own internal peace and smile.
Teacher bios
Bhante Vimalaramsi is a distinguished American Buddhist monk with more than 40 years of practice in meditation. He is a highly respected meditation teacher and leads retreats in North America, Asia, and Europe. Bhante is the founder and abbot of the Dhamma Sukha Meditation Center near St. Louis, Missouri. He is interested in practicing meditation by going back to the earliest Buddhist Suttas to find out what the Buddha really taught. He uses the Majjhima Nikaya as his basis for teaching the "Mindfulness of Metta" and the Brahmaviharas, which lead to the realization of Nibbana.
Sasana Dipika Khanti Khema was ordained by Ven Vimalaramsi in 2006. She is a co-founder of UIBDS & Dhamma Sukha Meditation Centre. She works full time for the Buddha Dhamma across the world & runs retreats, giving on-line/in-person retreats, giving talks, supported research, writing articles & editing books.
Texts used
Majjhima Nikaya – Bhikkhu Bodhi's translation. Participants will be given a booklet containing the meditation instructions, sutta excerpts, and other material.