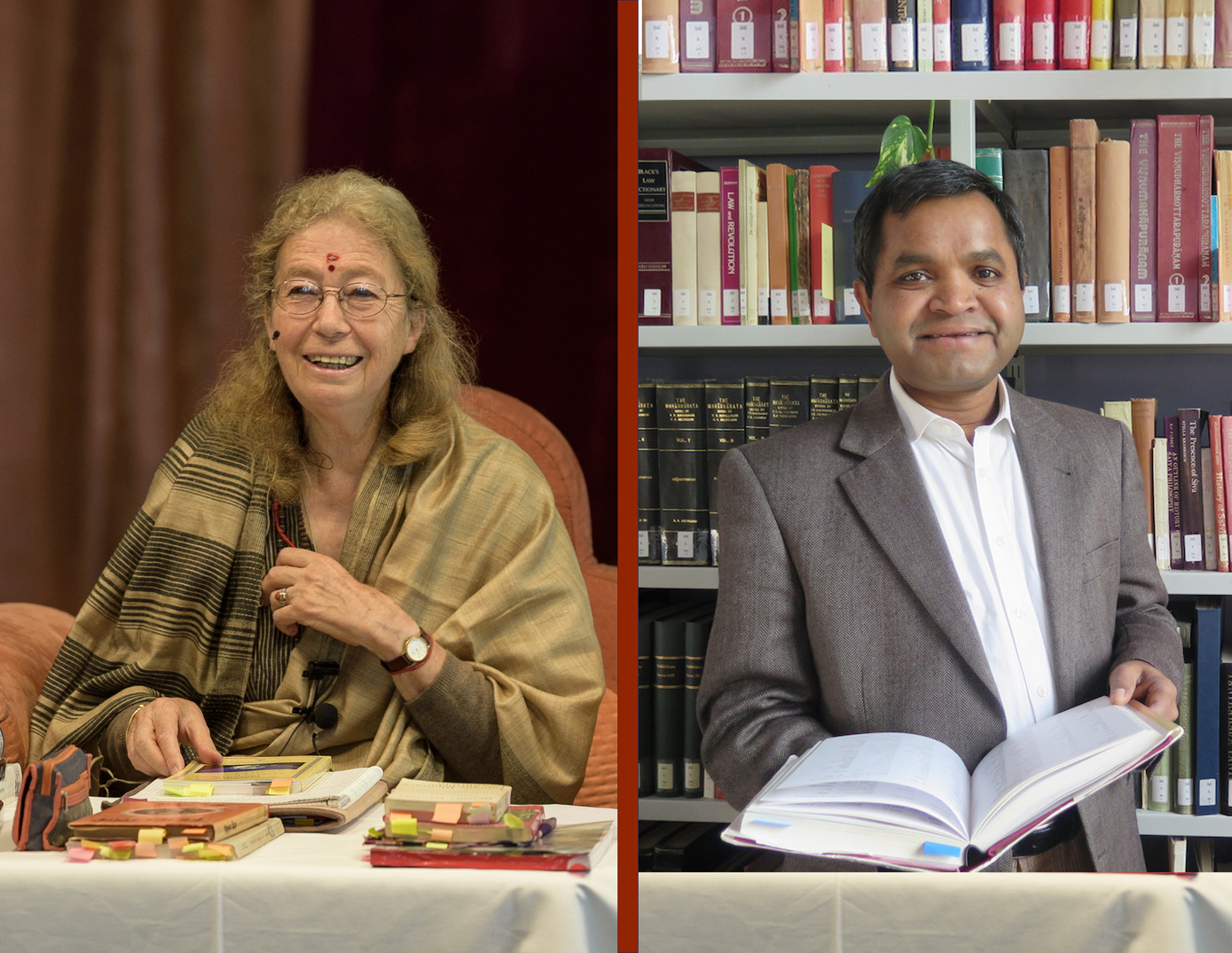 Vijñāna Bhairava, with Sadananda Das and Bettina Sharada Bäumer
Vijñāna Bhairava or 112 Ways of entering into Divine Consciousness
A Retreat Seminar in the tradition of nondualist Kashmir Shaivism
with Dr. Sadananda Das and Dr. Bettina Sharada Bäumer
(14th arrival & 21st departure)
Content: The Vijñāna Bhairava is one of the early and authoritative Tantras on the spiritual practice of  Trika Shaivism of Kashmir, and it holds a special place as far as the ways of attainment of the supreme Consciousness are concerned. Its meditations are universal and can be practiced irrespective of belonging to the Shaiva tradition.
Program and Method: The daily program comprises three sessions of text teaching and three sessions of meditation. The mornings, lunch included, will be in silence. We study the text from the Sanskrit original with translation, and always with reference to the practice involved.
Some experience in meditation is required.
Condition: practice in meditation, only full participation is possible, including teaching and meditation, maintenance of silence, and recollected mind.
Teachers:
Dr. Bettina Sharada Bäumer (Prof.Dr., Padmashri awardee 2015) is a scholar and teacher of Nondualist Kashmir Shaivism. She was a Fellow and Visiting Professor at the Indian Institute of Advanced Study, Shimla,  and is currently Director of Samvidalaya, Abhinavagupta Research Library, Varanasi. Her latest publications include Abhinavagupta's Hermeneutics of the Absolute, Anuttaraprakriyā, An Interpretation of his Parātrīśikā Vivarana (2011, 2nd ed. 2021), and The Yoga of Netra Tantra. Third Eye and Overcoming Death (2019,2nd ed. 2021). She is a direct disciple of the last great master of Trika Shaivism, Swami Lakshman Joo (1907-1991). For over 20 years she has been teaching and guiding retreat seminars on Kashmir Shaivism in India and Austria/Germany/Switzerland.
Website: www.utpaladeva.in
Dr. Sadananda Das is a Sanskrit scholar who has taught Sanskrit language and Spoken Sanskrit in about 50 special courses in different countries. He has been Assistant Lecturer at Berne University and South Asia Institute, Heidelberg, and for the last 17 years, he is teaching Sanskrit language and literature, Indian Philosophy, and especially Kashmir Shaivism at the Institute of  Indology and Central Asian Studies of Leipzig  University, Germany. He has edited and translated a number of books and collaborated with Bettina Bäumer in various research projects for about 16 years in Varanasi and Odisha. Together they also gave an introductory course on Kashmir Shaivism at the Sanchi University of Buddhist and Indic Studies.