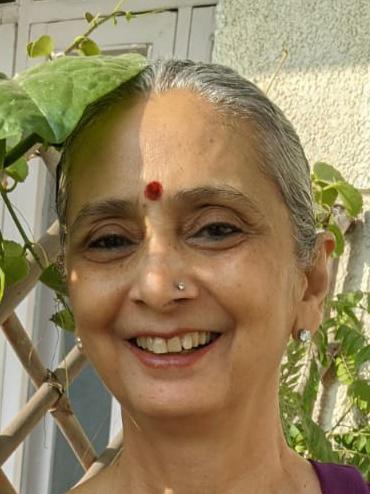 Writing Life, An immersive contemplative writing workshop, led by Vidya Rao (Registration Closed)
Each one of us has lived and is living life. Each one has experiences of joy and hardship, sadness, and moments of deep understanding. Each of us has lived lives from which we have learned much, each one of us knows that with all its hardships and pain our lives are beautiful, and an opportunity to grow in beauty and understanding. And hopefully, we see our life as an opportunity to spread this sense of beauty to all.
This workshop will be for a week Five Days- and will allow us to share through recollection, imagining, experiencing, and writing, the beauty and pain of human existence and our potential for coming through suffering to a space of pure joy. This joy does not preclude the understanding of suffering. But it does see our living as deeply transformative, both for our own selves and for others.
Every day will start with silent meditation, and some simple body movements to honor and awaken mind and body and to come to the awareness of ourselves in the world.
Workshop sessions will be every day for total 4 hours. (930am-1130am : 230pm-430pm)
Morning sessions will begin with reading aloud a passage from an existing book.
During afternoon sessions, we will share our writing done in the morning, and then we can discuss our work. Why did we choose to write the way we did? How did we respond to each other's stories? Etc.
Importantly we will discuss—this may best be done towards the end of the workshop—how recollecting, writing, sharing, can be a form of healing for difficult memories. Or can be a deep sharing of beautiful ones. How writing can be a healing and a blessing for ourselves and for the world.
Participants may remember that all writing MUST be done by hand, with a pen or pencil on paper (preferably a notebook). No computers to be used. We will discuss the differences of writing by hand/working by hand, and working with a machine-like tool. What is the aesthetic of writing by hand? Does the writing feel different both physically and emotionally? Is it slower or faster, and how does that change the way we think and express our thoughts?
Limited Seats to 10 participants.
Vidya Rao is a performer of thumri-dadra and ghazal. For many years the
disciple of the legendary singer, the late Vidushi Naina Devi, she continued
her study of this form under the late Vidushi Shanti Hiranand and the late
Vidushi Girija Devi. Her initial training in khayal was under the late Prof.
B.N. Datta and thereafter under Pandit Mani Prasad.
She studied Sociology at the Delhi School of Economics and has worked
as a Research Associate with the Administrative Staff of India (Hyderabad)
and the Centre for Women's Development Studies (Delhi). She has been
Editor, Social Sciences with Orient Blackswan Publishers (Delhi), where
she now continues to work as an Editorial Consultant.
An award-winning artist, Vidya Rao has performed at national and
international forums to appreciative audiences. She has lectured at many
forums and has conducted workshops and lecture demonstrations. She
has composed and sung for the theatre, film, and dance, and has also
recorded several CDs.
Her repertoire ranges over thumri-dadra, ghazal, and allied forms, the songs
of medieval Sufi and bhakti poets, verses from Hindu and Buddhist texts
and the Islamic forms of naat, soz, nauha etc.
She has also researched and written extensively on music and the
performing arts. Her research and writing work has focused on gender and
musical form, and her work has been published in academic journals and
as chapters in books. Her book 'Heart to Heart: Remembering Nainaji' is
a memoir of life with her guru Naina Devi.
Vidya Rao was the recipient of a Fellowship from the Ford Foundation, and
a Senior Fellowship from the Department of Culture, GOI. She has been
Visiting Professor at the School of Arts and Aesthetics, Jawaharlal Nehru
University, New Delhi, and Visiting Fellow at the Centre for Advanced
The study, Jadavpur University, Kolkata. In 2012-2013, she was a Fellow at the
Institute of Advanced Studies, Nantes, France. In 2014 she was Artist in
Residence at Smith College and the Five Colleges Inc. She has been
adviser to the Kabir Project, has recorded a CD for them and also
translated the poetry included in the booklets brought out by the project.